STEP 1

– ACCESS THE REGISTRATION PLATFORM
To access the platform, simply click on the "Online registration" link.
If you already have an account on mousquiri.com, you can use it here to log in.
Otherwise, you'll need to « Create an account! »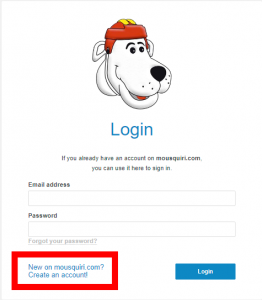 ---
STEP 2

– CREATE YOUR ACCOUNT
Please enter the information requested on this page.
The email address entered here will be used for all communications with the team.
Don't forget to Submit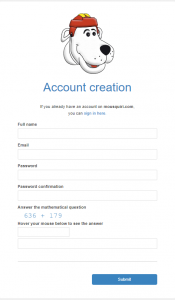 ---
STEP 3

– REGISTER YOUR TEAM
You now have access to your Dashboard
To register, click on the "Forms" tab

and select the "Registration Form Tournoi 2024 (59e édition) " .

and click on "Continue".
This window will appear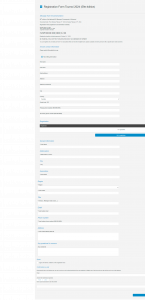 Please fill in the first section "Billing information" and then click on "Add a registration".
This window will appear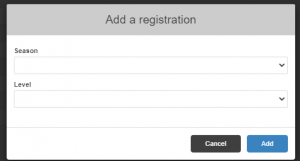 Please select your team's season and class, then click on "Add".
You will then be redirected to the previous page to complete the second section of general information.
At the very end, click on "Submit".
Once you've submitted your registration, you'll receive a confirmation e-mail stating that your registration has been received and is being processed. Don't forget to pay by one of the methods offered to confirm your place.
Once we have received your payment, we will send you a confirmation e-mail as soon as we receive it. Should your registration not be confirmed by your payment and the maximum number of teams in your class be reached, your team will automatically be placed on a waiting list.